Why Truck Decal Stickers Are So Cost Effective And Easy To Apply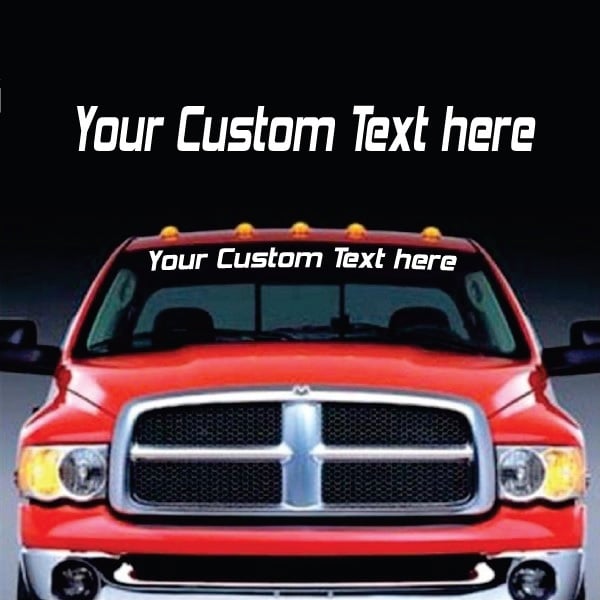 Many businesses, both small and large, have discovered the incredibly inexpensive, but effective, value of truck decal advertising. These decals come in almost any size and can go on your delivery trucks, service vans, company cars and even personal cars. They work all day and night to expose your business to every car they pass on the road and when parked in front of a customers home or business. Here are some of the finer details of getting one of these vinyl car stickers on your trucks.
They Work To Connect To Social Media
One of the best ways connect with customers these days has been through the various types of social media like Facebook. On your large vinyl decal you'll be able to add your link to Facebook where your customers can then find your menu, catalog of products, locations, phone numbers, and website.
Once the connection is made all you have to do is take good care of it to have a long-term customer. Whether you sell pizzas, bicycles, cruise vacations, or even toilets, your company will be remembered and reinforced by the connections you make just driving down the road.
These Vinyl Stickers Are Tough
Each sticker comes with a peel able backing made of paper material that only has to be stripped away to reveal the adhesive. Then the sticker can be easily applied to the car or truck where it will remain for several years in great shape. They resist the rain, wind, and car washes to stay looking great for 2 to 3 years or more.
Then, when it comes time to upgrade your graphics or renew your sticker, all you have to do is peel it off. Lift up a corner and start peeling. On the windows some razor blade scraping might be necessary to remove all of the adhesive. Simple and easy.
The Vinyl Truck Decals Come In Three Types
The main three types of vinyl used will be clear, opaque, and perforated. The clear is made with clear vinyl and can be seen through for application on windows. It is not recommended to be placed on the viewing area of the windshield, however.
The opaque vinyl is the standard that is used on the sides and backs of most trucks and vans. It's versatile and can accept nearly any graphics, photos, or images that you can imagine. The best graphics will be those that can be quickly read and will lead to a connection to a website or 1-800 number. Anything too complicated and the people driving by won't have time to find what they need to connect.
Vinyl Lettering Is Also Available
In some cases it's advantageous to have only vinyl letters. These letters can fit nicely on the rear windows of vans or in the upper portions of windshields as well. They have a million uses and work nicely alone or in conjunction with other decals.
If you have any company vehicles that aren't using their sides and back panel for advertising, you're wasting good space. It's by far the most cost effective advertising you can buy and is easy to get started in.