We ship all orders with USPS.  Below you will find production times, est delivery times and shipping methods we use.
Production time remember we custom make all orders to the size color and design when the order is placed.
Standard and Free shipping current average is 3-4 business days Excluding weekends and holidays.
Priority Processing orders average 1-2 business days & are Guaranteed to process with 2 Business days.
Transit time estimate
Standard shipping 4 to 8 business days after it leaves our warehouse. First Class Light Weight Commercial – No online tracking
FREE – Economy shipping  6 to 14 business days after it leaves our warehouse.  Economy Business Class – No online tracking
Priority Processing 2 to 4 business days after leaving our warehouse – Ground Advantage ( Formerly USPS Parcel )

Benefits of Priority Processing 
– Order is moved to the front of the production line
– Order ships within 2 Business Days
– Online Tracking Number emailed when order ships
– Delivery Confirmation email when order is delivered
To track a package shipped with tracking number you can use the link that was emailed to you
or you can click the following link and enter your tracking number USPS TRACKING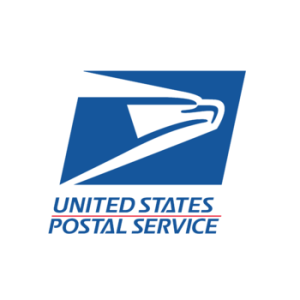 International Shipping
International shipments are made via USPS First Class International Global Post.  Please note international shipments have NO guarantee for delivery. (please use as your own risk no refunds or replacements will be given for lost orders via USPS for international delivery. Customs can hold a order for up to 90 days.
Common question we get is why cant you just throw my little sticker in a envelope and ship it to me and save me money on shipping, after all it is just a sticker. 
The answer is easy.  The average loss or mis deliver rate for metered mail ( ie stamped mail) is right at 3.9%.  We ship 200 plus orders a day so with that in mind that means the post office will loose or mis delivery 8 envelopes a day.   we would have to replace each of those.  8 a day 56 a week  224 a month 2,912 a year of lost product because it was shipped in a plain white envelope.