Applying a jeep decal is actually a very simple process. However, don't let the simplicity fool you. The process can be a bit trickier than you might have expected. While there is a small learning curve, there is no denying that there is one there. For this reason, you need to ensure that you don't end up accidentally ruining the jeep decal.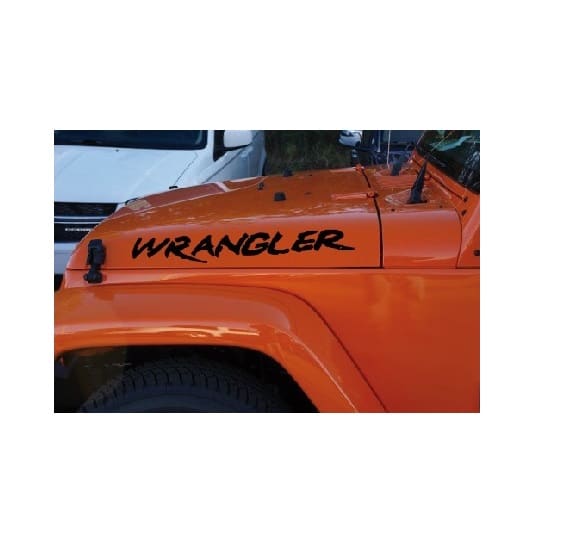 To make sure that you don't face any problems, we're listing down some helpful tips which you can use when you are applying a jeep decal to your vehicle.
Remove any Old Stickers
Always remove old stickers from the jeep area. It's obvious that you must have done so but if you haven't, you should start by following this step. Pay attention to the material of the sticker. This will play a bigger role in the kind of removal technique you will have to apply.
A good way to ensure that all old stickers are removed properly is by making use of a blow torch. Make sure that you have it on the lowest setting possible. Additionally, do not leave it one spot for too long. Just grave the jeep decal with the flame. The aim here is to make the adhesive under the glue sticky again. Once it gets sticky, you can easily peel the jeep decal from the surface area.
Clean the Surface Area
Once you have removed the jeep decal, it is time to clean the surface area where you want to apply the sticker. This is necessary to remove the residual glue that was left behind by the old jeep decals. Additionally, once the glue has been wiped clean, you need to clean the surface area. This is to remove all traces of dust, dirt and other pollutants.
Keep an eye on the kind of cleaners you are using. If you are using a bad one, it can also leave traces of chemicals behind. This can be very problematic and can make it difficult to make your adhesive jeep decal stick to the area. Also make sure to use a microfiber cloth. These are less likely to shed and will not leave behind loose threads.
Measure the Sticker Properly
Now that you have the area clean, you might believe that it is time to stick the jeep decals to the area. While it is time, you need to take one extra step. In this case, you will have to measure the sticker before you apply it. This makes sure that you didn't pick out and clean an area only to find that the jeep decal doesn't fit. Once you have done this, you should use some paper tape to apply on the edges of the jeep decal.
Take your time to line up the decal and make sure that it will turn out the way you want. By doing so, it takes a lot of guesswork out of the application process. Once you are happy with the alignment, take the sticky paper off and press the jeep decal down, careful and gently. Make sure you smooth out any air bubbles and there are no wrinkles in application.
When you have good quality stickers, application becomes easier. To get the best ones, head over to Custom Car Stickers and grab best jeep decals today!