Huge selection of Truck Window Decal Stickers and Graphics
Looking for Truck Decals? You have found the best selection right here at Custom Sticker Shop. Not just limited Truck windows, you can use them on any hard smooth surface. Fenders, bumpers, mirrors, doors, tool boxes, ammo cans, your boss's forehead whatever you like. Pick up few for your friends.
Easy Peel and stick Installation

Google Trusted store with more than 1 million decals sold.

Made in USA by our Family Owned Business for more than 15 years
Decals have no background – The white Portion (or colors in the full color decals) in the above image is the decal, the black or dark color represents your window or surface
Decals Can Be installed on any hard smooth surface, window, body side panel, trunk lid, hood, laptop, mirror, tool box and more…
Size choice is at the longest dimension ( if the decal is a tall then the size selected will be top to bottom, if the decal is wide then the size selected will be left to right)
America Proud we employ both active and retired military keeping our Country Strong.
Buy 2 Get 1 FREE  – Add ANY 3 items to your cart 

get 1 of them FREE Automatically

(discount will show at checkout)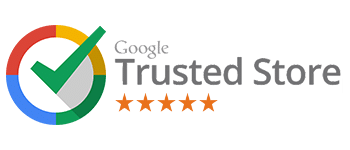 **WE GLADLY MAKE CUSTOM ORDERS**
If you do not see a design you want or have a design you want to have made
Email us  customstickershop@gmail.com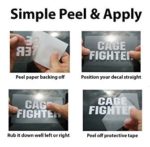 More Awesome Stickers in our Truck Decals Collection.
GMC Weathered Flag Decal Sticker
This is a aftermarket Replacement Product. This product is NOT made by or affiliated with any Manufacturer referenced in title or description.
This is a legal notice serves to prevent any confusion concerning copyright and intellectual property right laws.
Custom Sticker Shop possess licenses for the fonts used or have created the products using artistic representation and are produced under the "fair use" section of the United States Code – 17 U.S.C. § 107
*** NOTICE CONCERNING WINDSHIELD DECALS ***
By default our Windshield Decal Sticker will come straight across

.
Some windshields will have a curve at the top and will need the decal sticker to be cut with a curve in it so it conforms to the windshield properly.
Please review your windshield and if a curve is needed, email us your order number and let us know so we can add the curve to your decal sticker.