Benefits Of Adding Truck Decal Stickers To Your Company Vehicles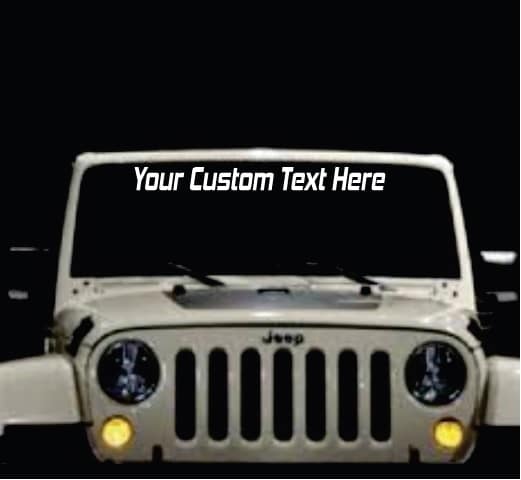 One largely overlooked source of almost free advertising that most businesses are missing out on is truck decals. These come in a variety of sizes, styles, and types but they all serve the same purpose: they make your company vehicle a rolling billboard. Think about it, if you have delivery trucks, service vans, or even personal cars, you can benefit from having ads on them all, working for your business, night and day. Here are some tips on choosing the right decals for your vehicles.
Vinyl Seems To Do The Best Job
Most of the best decals are made from thick, tough, vinyl with an adhesive backing. They are very affordable with prices to fit every budget. They are also incredibly versatile in shapes, sizes, colors, and styles..
These strong vinyl truck decals will also work on boats, regular cars, or even airplanes. The most important part of your project will be getting the right shape, graphics, and advertisement that will attract customers to your business. You can add 1-800 numbers to the vehicle and use that to gauge how much business is coming directly from this type of ad.
The Types Of Vinyl Decals Explained
The main types of decals are the opaque, perforated, and clear. The opaque is as it sounds, it doesn't let the light shine through it and it works best on the car or truck body where visibility is not needed at all.
The clear is printed on clear vinyl and will allow people on the inside of the vehicle to see out through it. Most of the time those on the outside will be blocked from looking in, unless the sun is lighting the interior brightly at the particular moment.
The perforated vinyl product is about 50/50 ratio of solid vinyl vs. holes that are perforated into the decal. It works best on rear windows of cars or vans where seeing out isn't a necessity but still somewhat desired.
The decals come with a peel-away backing that exposes an adhesive. Just peel that paper backing off and then you can stick the decal onto the vehicle. For this reason you'll often hear car decals called car stickers but they are the same product.
When it comes time to remove the decal and that needs to be done is simply pull up a corner and start peeling back. On the windows a razor blade may be needed to remove any adhesive that is left over. Of course, care must be taken when removing the truck decals, but there should be no permanent damage to the paint or truck.
If you have company vehicles on the road, you can gain long-term, inexpensive exposure by simply adding vinyl decals. Once they are purchased they continue to work 24/7 for years. You can put nearly anything appropriate on the decals, but easy to read graphics work best so that people driving down the road can easily get the message and take action.